Sunny Benjamin John popularly known as SB John was born on 1st October 1934 in Karachi to a Christian family. He studied at St Paul's School, Karachi after which he went to Kalyan Sangeet Vidyalaya, situated near Burns Road, to learn music from Pandit Ram Chandra Trivedi. He had gone there to learn the Tabla but his guru told him that he should sing. At the time of the partition of the subcontinent, his guru migrated to India.
S.B JOHN
Born on 1st October 1934
Died on 5th June 2021
Pakistani Singer
He began to perform professionally in 1950 when he joined Radio Pakistan. The love of music ran in his family as his grandfather, too, was an amateur vocalist and was spotted by the producer/singer Mehdi Zaheer. By the late 50s, film production began in Karachi as well, and he got a chance to sing for a film. Master Manzoor Ashraf gave him the opportunity to sing 'Tu Jo Nahin Hai to Kuch Bhi Nahin Hai' which was penned by Fayyaz Hashmi for the film Savera in 1959, and the song became an instant hit even across the border. It made him famous overnight, even though the best Nigar Award for playback singer went to Noor Jehan that year.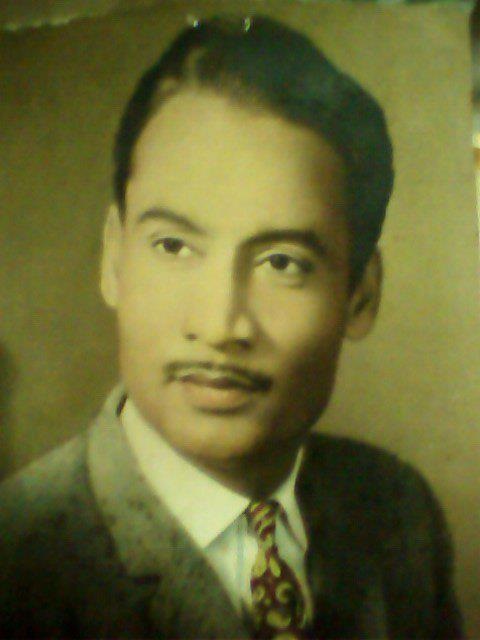 In 1972, during a conference concerning minorities in Pakistan, veteran singer SB John placed a harmonium on the rostrum and prepped to sing for the crowd. He was set to perform in front of the then-Prime Minister Zulfiqar Ali Bhutto and his religious minister Maulana Kausar Niazi. When John started the proceedings with 'Ae Arzz E Watan Tu Hi Bata Teri Ṣada Per, Kia Hum Ne Kabhi Farz Se Inkaar Kia Hai', there was thunderous applause from the crowd. Penned by Saqi Javed and composed by S.B. John himself, the song was a question to a nation which had doubts about the loyalty of its minorities. Bhutto was stunned at the response, and he dragged the rostrum towards his table. During the break time, the Prime Minister requested him to sing it again.
This was a time when the Lahore film industry was having difficulties in terms of getting resources and funding for film production. John stayed with Radio Pakistan, Karachi and joined a Bank as an Air Conditioning Engineer.
After the immense success of the song and the film, he went to Lahore to try his luck in a more established film industry there. A family man with children, he was happy with his job in Karachi and was more concerned about the future of his children rather than his own career. But despite this, he became popular for singing romantic songs that appealed to the young generation and did not associate him with a Gharana (a social organization or order linking musicians and dancers by lineage or apprenticeship) during a period in history when musical Gharanas were mainstream.
Singer Saleem Raza, also from the Christian community, was at the peak of his career, while Mehdi Hassan, the greatest ghazal singer to have been born in the Indian sub-continent, was still years away from success. However, Ahmed Rushdi was just beginning to dethrone Saleem Raza, and it is interesting to note that Rushdi got his big break singing beside him. He supported Ahmed Rushdi in his initial days when Rushdi had just migrated with his family from Hyderabad Deccan and was residing in Landhi while working in a factory. It was after Rushdi's audition at Radio Pakistan that both of them met one evening at the house of Radio Producer Sharif Inayatullah.
As a fan of Talat Mahmoud, Hemant Kumar and Muhammad Rafi, he used to sing their songs at different venues. That night, he started with Talat Mahmoud's famous 'Main Pagal Mera Manwa Pagal' from the film Aashiyana which was released in 1952. When Rushdi was asked to perform, he could not play the harmonium, so he played for him and Rushdi started where he left off.
Their friendship began shortly after and he started to promote the young up-and-coming Rushdi in Karachi. Because he was already something of an established singer, Rushdi could make connections and get the exposure needed to become the talented and prolific singer that he became. Events often started with his singing and ended with him facilitating the music for Rushdi, who wielded the microphone.
A trained singer and musician, John was capable of singing in all genres, yet his claim to fame was ghazal singing. He immortalized Ibn-e-Insha ghazal 'Kal Chaudhvin Ki Raat Thi', which became as popular as his iconic 'Tu Jo Nahin Hai'.
With the advent of Pakistan Television in the 1960s, he used to regularly appear on Christmas Eve with his choir to sing Christmas carols. He was joined by two of his sons, Robin John and Donald John, who also became musicians. Robin was associated with Alamgir and other singers in the 80's and now resides in the USA. His son Glenn John is an accomplished singer and continues his father's tradition.
On August 14, 2010, President Asif Ali Zardari on the occasion of Independence Day conferred The President's Award for Pride of Performance was awarded to S. B. John for his playback- singing. He also has been listed among the 20 best Pakistani ghazal singers of all time.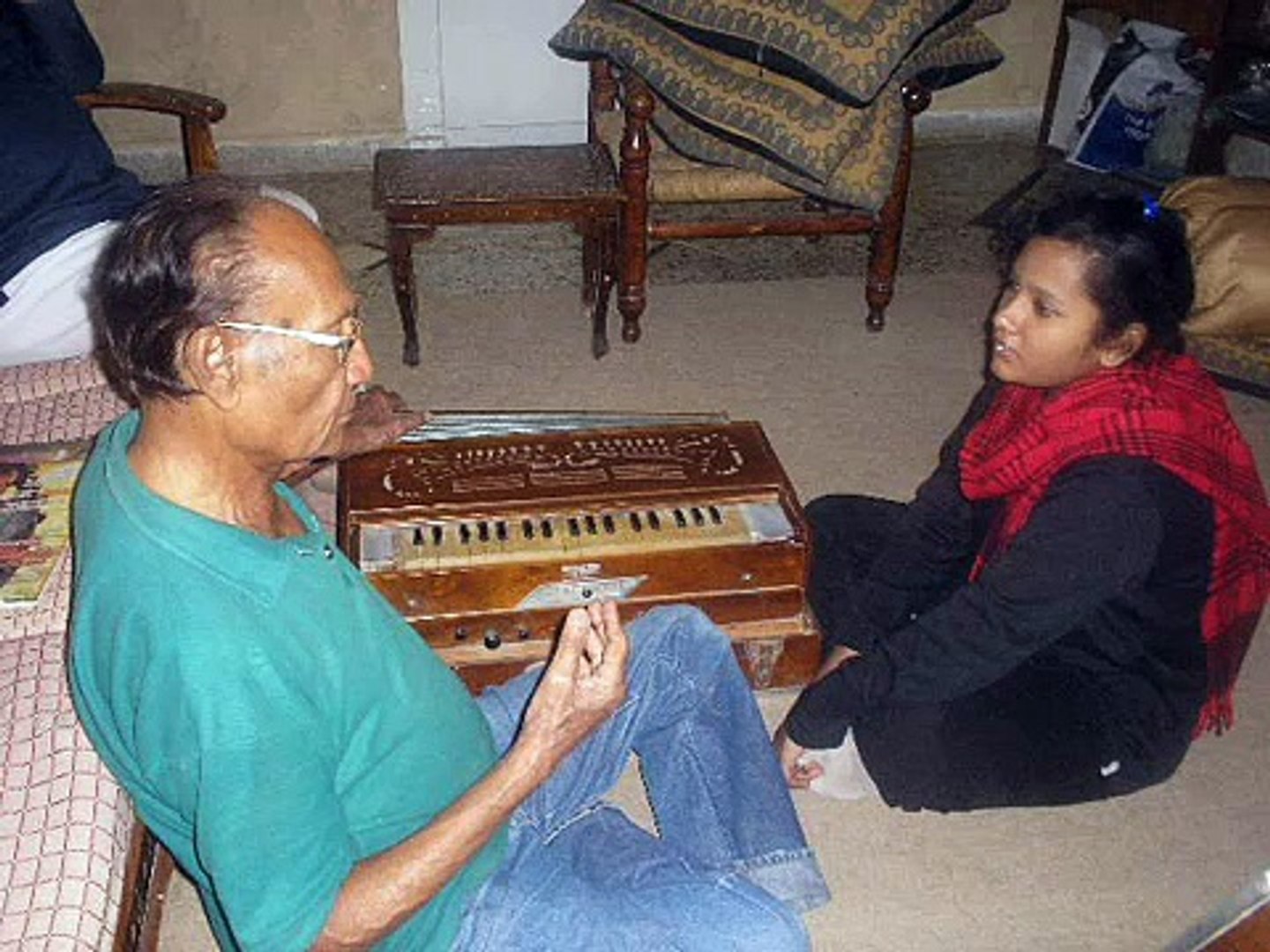 In 1973, he introduced his son, Robin, to Sohail Rana and asked him to get his son a keyboard as young Robin remembered all his father's songs. Robin was seven or eight years of age at the time. Fifteen years later, he again brought Robin to Sohail Rana. By now, Robin had grown to become a talented singer in his own right. Sohail Rana utilized Robin's singing talents in his shows on Pakistan Television, in private shows and in film recordings. Robin also toured UAE, Turkey and USA with Sohail Rana and participated in several musical programs. Today Robin lives in the USA and sings gospel music.
He died on 5th June 2021 in Karachi at the age of 87, after a prolonged illness. Later his burial took place at Gora Graveyard, Karachi.
Filmography
Savera (1959), Raat Kay Rahi (1960), Insan Badalta Hay, Lakhon Fasanay (1961), Pyar Ki Saza (1964)